Chemical engineering student or the one who is studying to opt for chemical engineering, this post will be helpful for you to choose the best chemical engineering books that will help you in your studies as well as in your career too.
We had discussed various chemical engineering concepts like types of reactor, types of reaction as I am a chemical engineer and these books are I had personally used thats why I am recommending to you. If you want to learn more about chemical reactors then read the post on different types of chemical reactors used in the chemical Industry.
There are lots of different subjects are in chemical engineering and all have different books with different authors available on market. If you search books on any topic related to chemical engineering such as books for mass transfer or books on heat transfer, you will get a huge list of books by different authors that can confuse you with which books you should buy.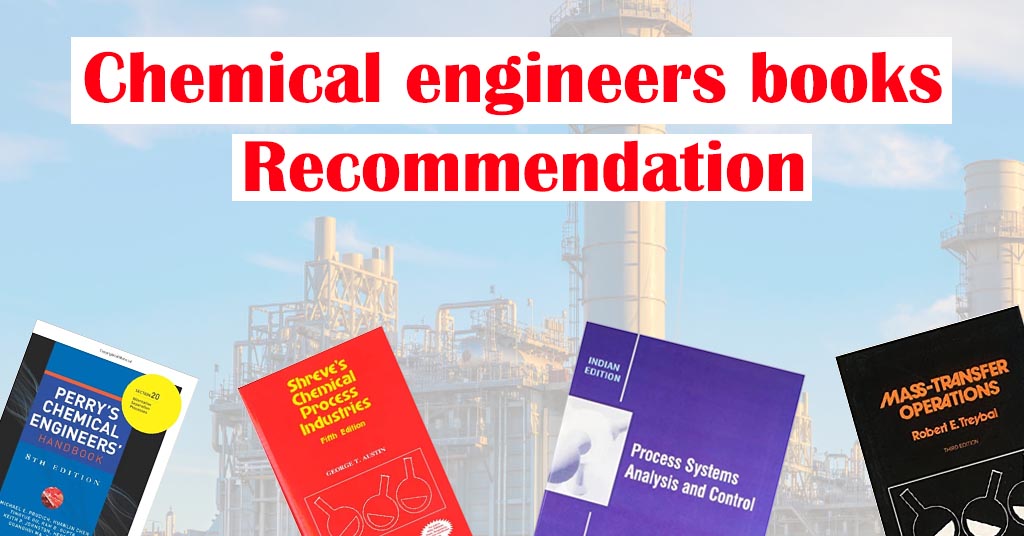 Today in this post, we bring you the best chemical engineering textbooks that will help you to get your topic explained in-depth and help you with your career. These are chemical engineering books for beginners as well as for working professionals. So without wasting more time, let us start with the list of chemical engineering books recommendation.
Top Chemical engineers books recommendation
During chemical engineering, you will have different subjects to learn and for those, you need different books to refer to. Today, in this post, we are covering the core chemical subjects and books i.e. Chemical engineers books recommendations for students and working professionals.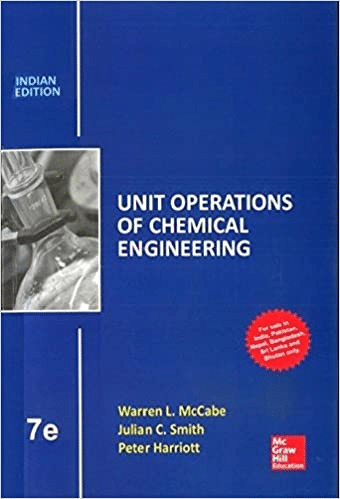 Unit operation and unit processes are the basic concepts for any chemical engineer and the book that had covered all the important points on this concept is unit operation of chemical engineering by Warren McCabe (Author), Julian Smith (Author), Peter Harriott (Author) and McGraw Hill Education publication. This is the best book to learn the unit operation and no other book can replace this on this topic. This book contains all the information in step by step that can help students or readers easily to get it to understand. You can buy this book without having any second thought.
Author : Warren McCabe, Julian Smith, Peter Harriott
Publication McGraw Hill Education
---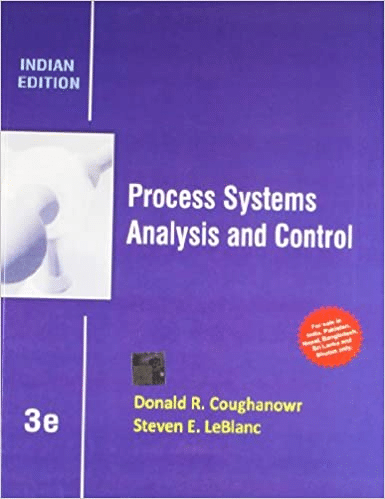 Another subject that your course cover is Process engineering design (PED). The process of This book system analysis and control by Donald R. Coughanowr includes modern automation systems used in the industries such as control valves, and how they work. In this book, you will learn about different loops such as open loop, close loop, and cascade loops and more about different controllers such as proportional, integral, and derivative.
Author : LeBlanc Coughanowr
Publication : McGraw Hill Education
---
Chemical industries are all about the manufacturing process and this is what you can get in Dryden's outlines of chemical technology. This book contains all important chemical manufacturing processes including chemical reactions, block flow diagrams and the critical parameters in the manufacturing process. For each product manufacturing process, classification of process, chemical reaction, process description, and major engineering problem are included.
Author : Rao, M Gopala
Publication : Affilated East-West Press Pvt Ltd.
---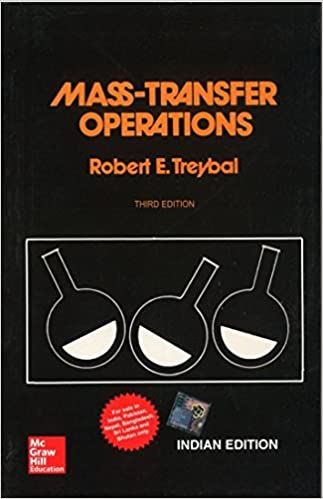 Mass transfer in one of the important subjects for students as it had wide application in real life and you will see various unit operations in the chemical industry where the mass transfer is being used. Mass transfer operations by Robert E. Treybal contain all the mass transfer operations like Distillation, leaching, stripping, Absorption, and etc. including practical problems at the end of every chapter.
Author : Robert Treybal
Publication : McGraw Hill Education
---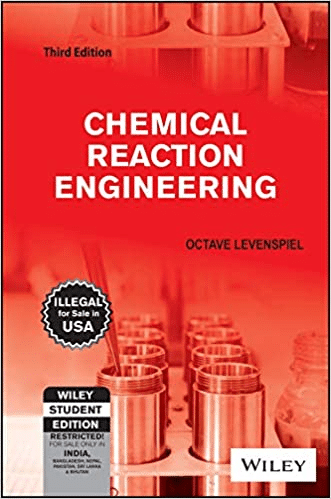 Chemical reaction engineering (CRE) is a core subject for chemical engineers which helps students to understand chemical reactions more deeply. Various topics related to reactions such as reactor size and the type and the pattern in which they are connected. Reaction kinetics are extremely important in the pharmaceutical industry as reactions are being conducted to produce intermediates and APIs. Hence for chemical engineering students, this book is a must.
Author : Octave Levenspiel
Publication : Wiley
---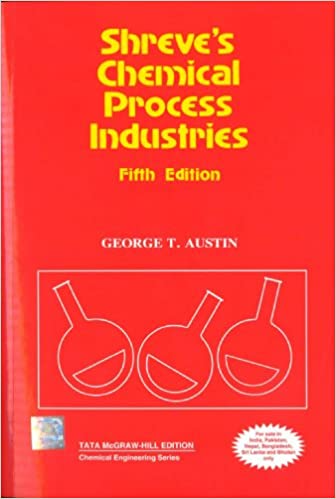 Shreve's chemical process industries consist of the manufacturing processes used in Fragrance and food additives, soaps and detergents fermentation, pulp and paper, and the pharmaceutical industry. Apart from that, this book also consists of the manufacturing process of different chemicals such as phosphorus and potassium industries, hydrochloric acid, and many others including history, its use, and economy, and process with flow diagram.
Author : George T. Austin
Publisher : McGraw Hill Education
---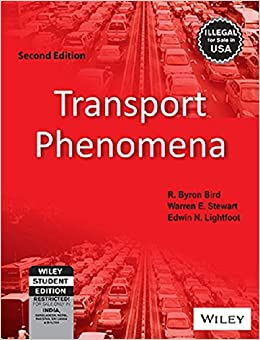 Transport Phenomena is one of the toughest subjects that includes three related topics: fluid dynamics, heat transfer, and mass transfer. These involve the transport of momentum, the transport of energy, and the transport of mass of various chemical species. This book included mathematical problems related to velocity distributions for Newtonian and non-Newtonian fluids.
Author : R. Byron Bird, Warren E. Stewart, Edwin N. Lightfoot
Publication : Wiley
---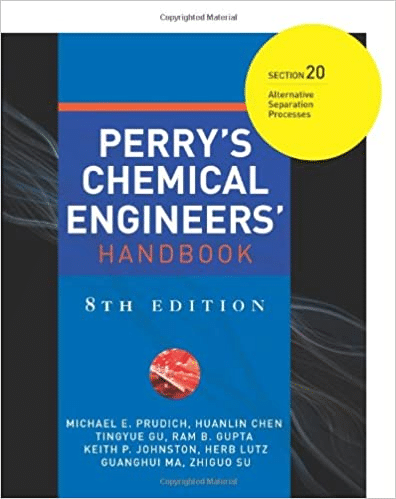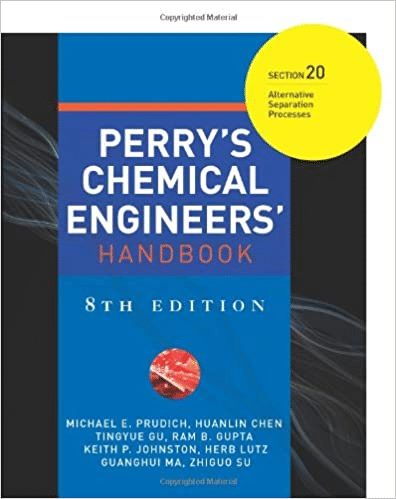 Perry's chemical engineer's handbook needs no introduction as we all know it as the bible of chemical engineering. This handbook contains all information that an can engineer be in need of. It is not compulsory to have a physical copy of this as it is a bit costly but, you can have a soft copy or pdf of this book so in case you want, you can refer topic from the book.
Author : Don W. Green, Marylee Z. Southard
Publication McGraw-Hill Education
---
Wrapping Up
These are the best Chemical engineers books recommendation for chemical engineering students as well as chemical engineers working professionals. These books will help you in production and process engineering also. Hope you like this tutorial, if you have any suggestion, then feel free to use the comment section and let us know. Also, you can ask us any specific topic that you want us to cover.